We Create Stories
That Matter
Doesn't it please you to have your business brought upwards digitally and yield profit? Obviously it would. Then, why not do it with one of the leading digital marketing agencies in Kerala. We as a digital marketing agency provide services such as logo designing, branding, web development, UI/UX designing, social media marketing, search engine optimization and marketing, motion graphics and animation, and package/brochure designing.
Vibe technology, One of the top Social Media and Digital Marketing company in Kerala, provides an array of services aimed at helping your brand to leverage every possible chance of getting attention for the ever expanding world of social media. We are dedicated at improving your brand presence by constantly engaging with your target audience using properly researched content and trending social media formats.
Web Development /
UI/UX Designing
Our team starts researching and exploring more about your brand, history and its business goals as soon as you partner with us. Thus, our team comes up with a unique web development and design strategy on how to make your brand stand out. Once we understand your brand to the core, we take the next step of devising an extremely user friendly and unique UI and UX for your brand website. We have a team of experienced and skilled UI/UX professionals who can provide solutions cut-out specifically for your business. We ensure simple and unique brand website designs with a creative touch.
Search Engine
Optimisation/Marketing
Vibe Technology is unarguably one of the best SEO service providers in Kerala. Our successful track record is a testimony to prove it. With our Marketing expertise and experienced SEO team, Vibe Technology can help you increase your web and search engine visibility with effective SEO campaigns which are specifically designed for your business. Start earning more qualified search traffic to your website today with our search engine optimisation services.
Vibe technology is one of the best logo design company in Kerala and we work hard to make sure that your brand receives the public attention that it deserves. Only an exceptionally designed brand will always capture the attention of the prospective clients and general public. Furthermore, a well established and eye catchy logo will help to rise above the competition and stand out from your competitors. If you are looking to stand out from the rest, come to us because we have assembled the best team for creating logo and brand identity design in Kerala for you. We create high-quality branding strategy so that your business can effortlessly convert one-time purchasers into lifetime clients.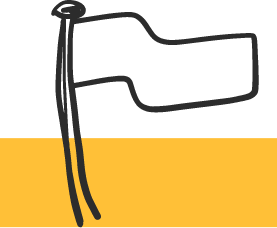 Motion Graphics
and Animation
We're the motion design experts you need to beat the competition! We design custom motion graphics videos for you that will help you reach new customers. Need motion graphics for your landing page, a persuasive sales video for investors, an engaging explainer video for social media, or an animated commercial for TV, we'll guide you through the process, and you'll walk away with a spectacular video that drag more and more user attention. When you work with Vibe you also get to work with a team of experienced motion graphics designers and storytellers.
Still confused ?
No worries.
Still confused ?
No worries.